---
Composite decking
High Quality Composite Decking Boards
Our composite deckings are made of a combination of plastic (polyvinyl chloride or polypropylene and high density polyethylene) and admixture of wood in the form of wood flour. In our offer you will find terrace boards with smooth, brushed or grooved surface or with a structure imitating wood. Several color variants of Roble composite terraces gives you a choice to perfectly adjust the deck boards to the cladding of your house or outdoor furniture. The length of the boards up to 6m will ensure the best arrangement of the terrace, without unnecessary junctions.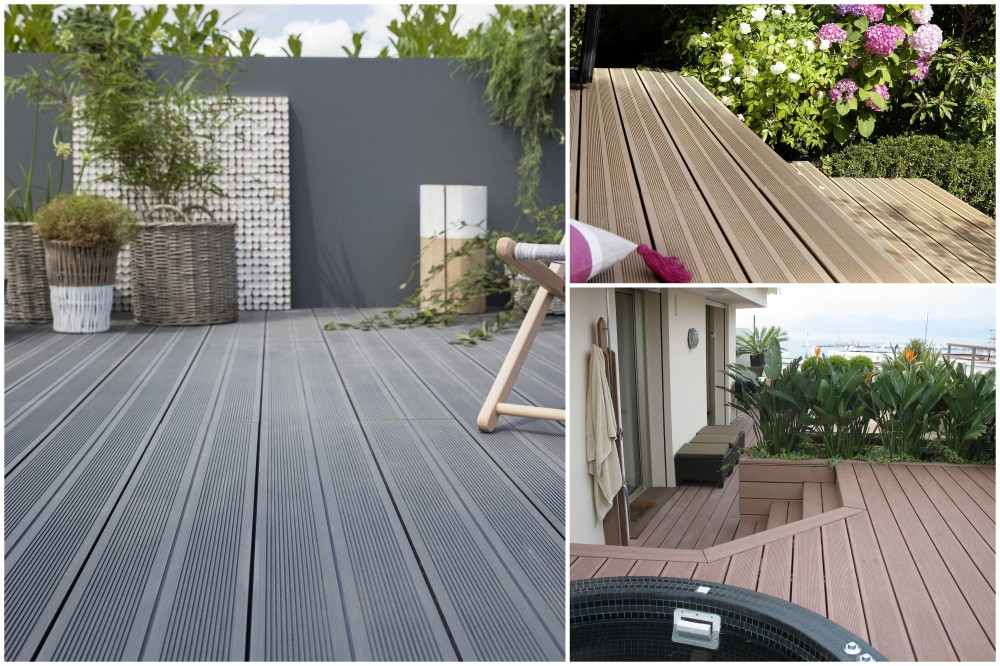 Characteristics of Composite Decking
high durability (resistant to moisture, low temperatures, fungi and lichens),
do not require regular maintenance and renovation.
non-inflammable,
tend to heat up.
Composite Terrace Maintainance
Composite terrace boards do not require periodic maintenance, but to preserve their color and properties, possible contamination and stains should be removed as soon as possible. Twice a year, before and after winter time (in ambient warm temperature) composite boards should be washed with a pressure washer or simple brush and water, and then allowed to dry.
Sizes and colors available in our offer can be found in the file Technical specification for download.